Small Animal Sitting Service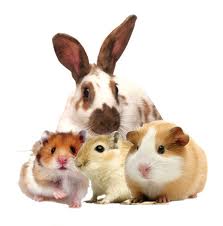 CatsCompanions' small animal care service is available for small pets such as rabbits, guinea pigs, gerbils, hamsters, ferrets, rats, chickens and small birds. Any small pets will be considered.
I can visit your home once or twice a day to check on your pet and care for them according to your normal routine.
For no extra charge, CatsCompanion will also bring in the mail and newspapers, clear the letterbox of junk mail, open/close curtains, water indoor plants, put out your bins and turn lights on and off to provide the added protection and security of your home during your absence.

Your personalised daily visit will last up to a minimum of 20 minutes during which time your pet/s will receive:
Lots of care and attention
Fresh food and water if requested (including special dietary requirements)
Cleaning of food/water bowls and feeding areas
Hutch/cage cleaning if required
Brushing/grooming (as requested)
Chicken bedtime/shut-in routine


Click here for Prices
Contact us on 07944 934688 anytime for our availability and more information
Copyright © 2010 Cats Companion Pet Sitting Service in Milton Keynes